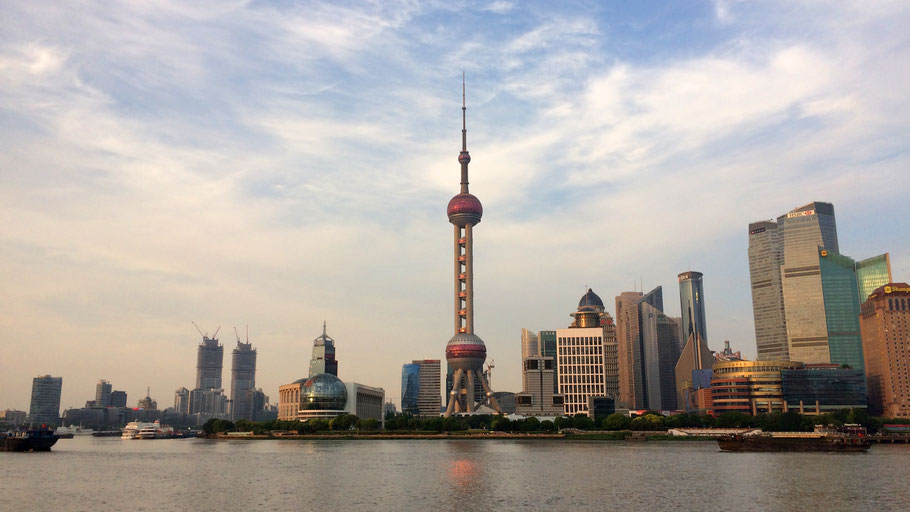 Stay:
Les Suites Orient. 5* Boutique hotel at the Shanghai Bund right at Huangpu river. They have some charming rooms and a nice lounge with breakfast area. You can book it here.
The 5* Grand Hyatt in the Jin Mao Tower with its 88 floors is worth a stay if you are not afraid of height. It has a nice rooftop bar called Cloud9. You can book it here.
SSAW Narada Boutique Hotel Yu Garden. 4* hotel only a 5 min. walk from the line 10 metro station Yu Garden. You can book it here.
Eat:
The Chinese kitchen offers so many different dishes. Just some suggestions:
For a simple start, plain noodle soups (Yang Chun Mian) or scallion pancakes (Cong You Bing) are great.
Zong Zi are sticky rice dishes packed in bamboo leafs, available with meat, vegetarian or sweet red bean paste inside. They are eaten at the Dragon Boat Festivals as well.
The big soup buns called Tang Bao are fun to eat with a straw. Their little brothers Xiao Long Bao are a specialty and represent Shanghai Dim Sum.
A wonderful name for a tasty dish: Shi Zi Tou, "Lion Head" meatballs with cabbage.
Bars:
In the Three on the Bund building there are various restaurants, some designed by Chinese architects Neri & Hu. On the 4th floor you can find Jean-Georges where you can sip on a cocktail while enjoying the bright interior.
Xintiandi is a nice trendy area to eat and drink. Try some Shanghai craft beer for example or listen to music bands. Metro stop Xintiandi lines 10+12.
To get a glimpse of the Shanghai 20's visit the Jazz bar at the Peace Hotel. There are also other Jazz bars around the Bund area.
Do & See:
An easy-to-do day trip: Jiading. You can reach Jiading by metro line 11, take the right one until Jiading North final stop. From there you take a taxi (~12 kuai) to the Confucius Temple Kong Miao. The temple is small, nice and for free. Then walk  into the old town and admire the lovely small alleys and the Fahua pagoda. Have lunch at Ythai and order their crispy chicken. Don't miss tea tasting at the Pu'er Tea specialized tea house. Next door you have a lute academy where you can peek in. Sometimes they have evening shows. Jiading museum is nice as well and the Qiuxia park next to it is very charming, it closes at 4.30pm.
Other places worth visiting by train are Hangzhou – to see the cradle of Chinese silk – and Suzhou, where star architect I.M. Pei designed the Suzhou museum.