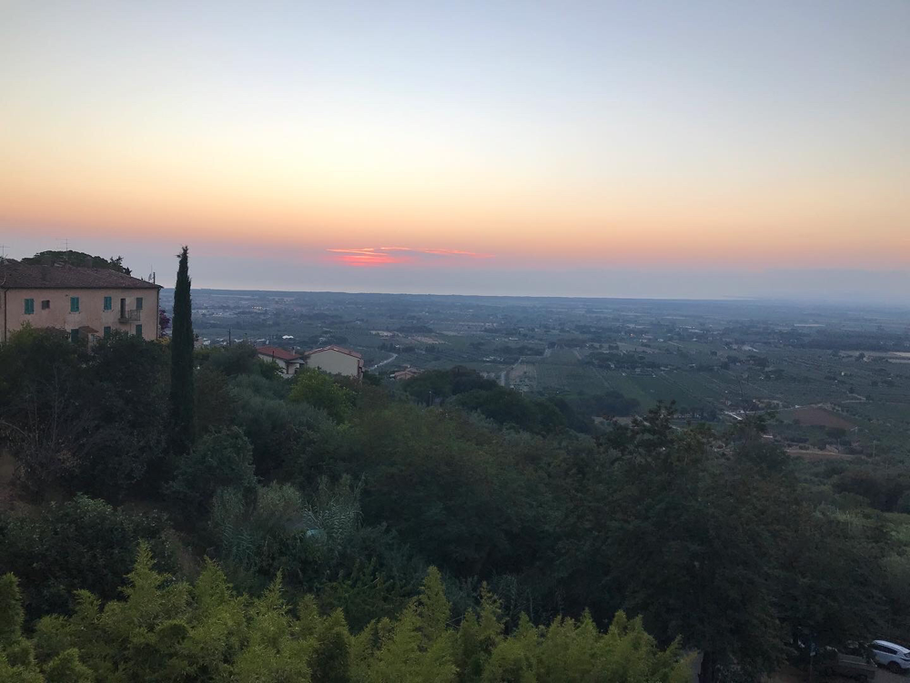 Stay:
Paradu EcoVillage & Resort. Beautiful huge resort area located right at the beach, with bungalows within a pine forest. You have everything you need: kitchenette and terrace at your bungalow, supermarket, nice restaurants, playgrounds, kids club and kids pools, massages and a fancy red shuttle train. Service is also very nice. Perfect for traveling with family! You can book it here. (Grocery shopping in nearby Donoratico is also easy)
Agriturismo Osteria Dei Vecchia. If we'd been without kids, we would have probably stayed here. Great restaurant and a beautiful pool. 
Eat:
Osteria Dei Merli. Located at the agriturismo mentioned above. Fine food, set within olive trees. 
Ristorante da Ugo. Best Firotentine steak we had. No terrace but beautiful sunset views in Castagneto Carducci.
Enoteca Tognoni. Nice restaurant in Bolgheri with tasty pasta + ragu di chianina.
Do & See:
We did not get out of the resort much and enjoyed the facilities as well as the velvety sand at the beach – sunsets were amazing. But there are very picturesque villages around, like Castagneto Carducci and Bolgheri. There you can enjoy stunning views over the Tuscan scenery, tasty food, good wines and artisanal gelati, like we did at Bolgheri Ti Amo. (We had Cacio Pera – Sheep cheese pear)
---